Kava Benefits, Recipe & Where to Buy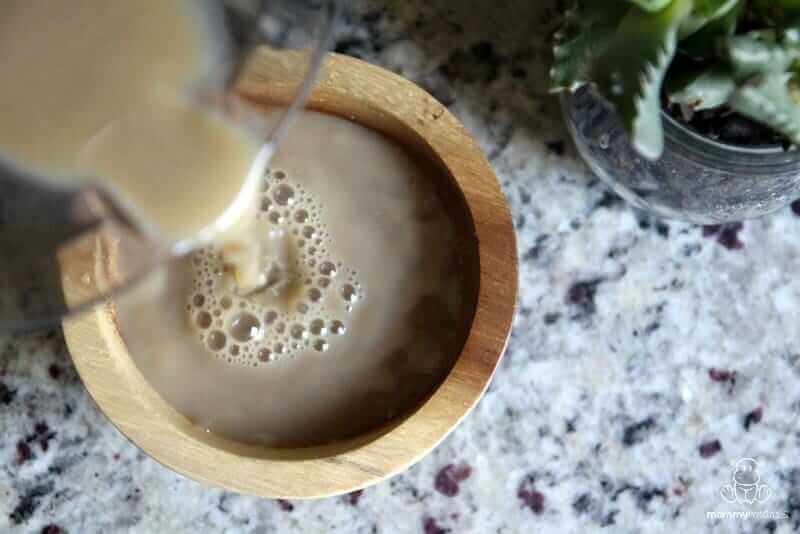 Kava might be one of (if not the) my favorite new discoveries of the last two years.
It helps reduce my headaches, calms my anxiety and helps me sleep – but doesn't make me sleepy enough to fall asleep in the middle of the day.
It relaxes my muscles and helps with tight-typing-on-the-computer-all-day-muscles and back spasms.
Of course, there are different strains that I use at different times of the day – some are more "uplifting" and better for the morning or a night out, and some are more "sedating" (obviously best for nighttime).
The best way I can describe it overall is that I feel like it brings my nerves to a steady baseline – it gives me a little boost of euphoria and it just makes me feel so. good.
Because of that "feel-good" feeling, it's also perfect and has become popular for anyone trying to cut back on drinking, participating in Sober January, or just trying to swap out a couple glasses of wine a week.
I first tried kava at Tropikava Chicago (super cute spot to visit with your friends – you can mix kava with juice, it's BYOB for friends who do want to drink, and the staff is incredibly helpful and knowledgeable. Highly recommend!) but kava has been around loooong before I first tried it.
Traditionally, kava is a plant grown and widely used throughout the Pacific Islands – for centuries, it's been used medicinally (on the central nervous system) and ceremonially as a way to bring friends & family together.
What does Kava taste like?
It definitely has a strong & earthy flavor (like matcha) – it's a bit bitter and can make your mouth feel numb. It can be an acquired taste - but it's something I actually enjoy drinking now.
Kava & Reverse Tolerance:
A lot of people experience what is known as "reverse tolerance" with kava – meaning, the more you drink it, the more you will feel its effects. This also means you may not feel the full effects of kava until you've consumed it a few times - so if you don't feel the full effects on your first cup, try it for a few more days. You'll feel it!
If you're making kava at home, the first thing you'll need is an Alu-Ball & shaker. It's essentially a shaker bottle (like you would use for protein) with a special ball made for kava root that makes making kava fool-proof.
Put 1-2 tablespoons of kava root into the Alu-Ball, fill the shaker about ¾ of the way with lukewarm water, and shake for about 30 seconds. The water should turn a light brown.
Then, add a splash of coconut milk.
Optional: I like to add a couple of dashes of Ceylon Cinnamon (it not only tastes good but helps stabilize your blood sugar), a teaspoon of maple syrup and a dash of fresh vanilla beans or vanilla extract.
This gives the kava a nice horchata-taste - and certainly makes it more palatable if you're not used to the taste.
If you don't want to buy an Alu-Ball, another option is to buy micronized kava. It blends easily with water (or juice) and is great because it can be taken on-the-go. The only downside is that it can be a bit grittier and not as smooth as using the root.
A Few of My Favorite Types of Kava: